[acid-jazz] vanillamania presents | "Easy Livin" mixed by jeremy boon (Zouk Club, Singapore) | march 2006
From: Andy [vanillamania, rare] <andy_at_vanillamania.com>
Date: Thu, 16 Mar 2006 13:22:39 -0500
March 2006

Hi Hi,

Hope everyone is doing great. The winter blues are behind us in NYC as we
move into spring-ish territory, yeay! I actually wore shorts and flip flops
this weekend! Though it's probably going to be short lived and snow next
week, I smell summer round the corner. Those in the tropics, I know you guys
think we're just weather obsessed nutters! Moving on....

This month we got our second mix done by our boy Jeremy Boon
<mailto:jeremy_at_zoukclub.com> (Zouk Club) entitled "Easy Livin". As always
it's a spot-on selection with impeccable mixing from the soul. I say no
more, have a listen to one of the best selectors out there on the global
circuit.

Lastly, pls check our gallery page for pics of the Spiritual South, Eska,
Rare Party. Big love and respect to Mark, Eska, Federation crew, Nicodemus,
Mariano & the Funky Tokyo Hot Bus boys. It was sweet!

Till next month!

Jin
www.vanillamania.com

<http://www.tetsuromise.com/RM/jeremy_mix.m3u>

<http://www.tetsuromise.com/RM/jeremy_mix.m3u>

You are getting this message either because you subscribed for it on
vanillamania.com or have been added to our mailing list by a friend who
thought you might be interested. If this mail is bugging you (sorry!), drop
andy_at_vanillamania.com and we will cease future mailings to you.

Vanillamania 2006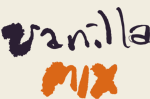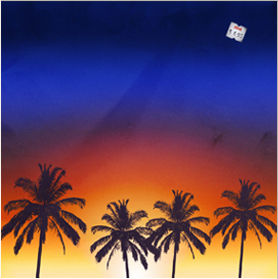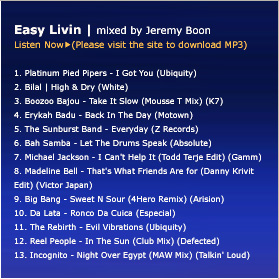 Received on 2006-03-17 08:57:35