>>>Funky juice rec._The Italian Shining Label
From: roby j c@funky juice rec (c@funky)
Date: Thu Mar 07 2002 - 20:17:18 CET

Next message: Velanche Stewart: "Whatever happened to the single? (Huh?)"
---
Hi could you pls insert our link??

www.funkyjuice.com

pls have a look

best regards
ROBY J.C. funky juice rec (president-founder)

www.funkyjuice.com

Funky Juice rec.

Via A. Ca d a m EMAIL souljazzosto, 12-00154 Rome I T A L Y

>> ph.0039-06 57136583

>> fax 0039-06 5742992

nu-jazz sounds with electronic treatments. >> >> Really up-front ! ! !

---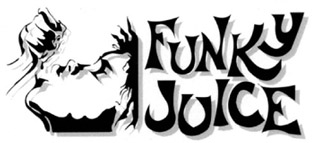 ---
---
This archive was generated by hypermail 2b30 : Thu Mar 07 2002 - 21:11:12 CET