Next message:
Venus: "PM coming outta leftfield on 'BEST KEPT SECRET' tonight!"
---




Fuel. . . . . . Where science and art collide
The infamous Fuel label hits the States with a series of bass assaults this Spring, the first target being the Miami Winter Music Conference. Fuel are amassing their hardware on the shores of the East Coast, for all to bear witness to a full frontal aural assault on the unsuspecting, coked-up pseudo industry players taking their busman's holiday. People strap yourselves in for the awesome lineup of Tipper, Salim Rafiq plus stateside allies Richard Devine, Phonecia and the whole Schematic crew tearing it up at the Laptops and Martinis session, blasting bass through the walls of the Picadilly Rooms, downtown Miami on Sunday 24th March.

Coupled with the warm-up sessions at the Breaks Arena at Ultra on Saturday 23rd, Fuel kick off the phonomenal 20-date tour of the US, culminating in the label's US launch party at Analogue in San Francisco, May 3rd.

Fuel deja vu...

Attacking the WMC in 1998, we flew the Fuel car from London to Queen's JFK airport, drove down to Miami, taking pride of place at the MTV's Amp mansion on South Beach for the entire conference, blasting it's bass-driven distortion funk at various superstar DJ 'delegates' as they made their way into the building.

We also orchestrated a series of guerrilla sound attacks on several parties, driving the fully equipped Fuel mobiles outside clubs and promptly overpowering them with superior sound. Victims include Daft Punk, who's party at the Raleigh Hotel was promptly drowned out by Fuel's bass quakes resulting in punters leaving to join the crew outside. (And that was with just one car!) Speeding off to the sound of police sirens, the Fuel car was driven to Daytona for the Spring Break Nationals, to compete against other decked-out vehicles for Loudest Car in the World. beating the reigning champion Alma Gate's Truck with it's 18" subs, 5000 watt bass, 2000 watt mids & tops, requiring the judges to invent a whole new category for called 'Highest Sound Pressure Level outside a vehicle'. Hah! Later that year, the crew swept into New York's Twilo, the venue playing host to electronic heavyweights Andy Weatherall and Freq Nasty, in addition to Keith Tenniswood (Radioactive Man) and Tipper.

In 1999, the Fuel car turned up again in Miami. Parked in front of the police, armed with the Fuel soundsystem and an enthusiastic crew of strippers, the resulting party was a lesson in creating havoc and getting arrested, but we'll leave that story for another day...

; )

And now... back again for 2002...
Stateside crews, prepare yourselves

--------------------------------------------------------------

Fuel @ Ultra Festival Breaks Arena
Tipper, Salim Rafiq, Plump DJs, DJ Hyper
and more...

Headlining the main arena with both Fuel muscle cars linked up to the turbo rig on stage, dishing out stomach-churning portions of bass to some 20,000 punters. Be ready.

Saturday March 23 2002

$50 advance, 12pm - 1am
Bayfront Park, 301 Biscayne Boulevard
Miami, FL 33132
www.ultramusicfestival.com
info@ultrafestival.com
www.groovetickets.com


Featuring the legendary Fuel Muscle Cars!!!

Fuel n' Schematic present...
Laptops & Martinis!

Sunday March 24 2002

Schematic crew live :
Phoenecia, Richard Devine,
Otto von Shirach, Dino Felipe

Fuel Sound Off Tour- DJs :
Tipper, Salim Rafiq, Kosmik 1
and special guests

$10 entry
Picadilly Garden, Miami Design District
35 Northeast 40th Street


--------------------------------------------------------------
Other tour dates
Keep updated through the newsletter.

Recent / upcoming Fuel releases
Future - Buckfunk3000 b/w Subalicious (long awaited vinyl release off the Holding Pattern CD)
Sound Off compilation, mixed by Salim Rafiq
Donut - Tipper, Radioactive Man & Luke Vibert remixes
Trigger - Mixed by Kosmik 1

--------------------------------------------------------------
Stay on top

The Fuel newsletter will be sent out every week. Stay updated with gig details, releases and tour news. Or, let us know if you prefer Kylie and we'll leave you alone.

later

Fuel HQ



---

---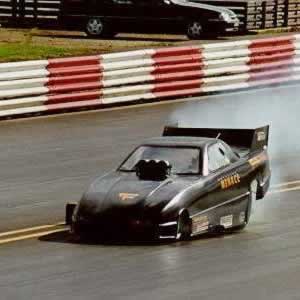 ---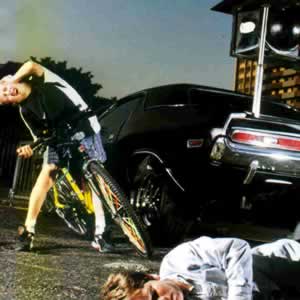 ---

---
---
This archive was generated by hypermail 2b30 : Wed Mar 06 2002 - 21:41:13 CET