You know coffee is big when they design stamps with coffee related images. Design by Ingela Peterson Arrhenius. Not bad at all imo.
Did you know we have the best coffee in the world? Nice quote: "We don't only drink coffee because it tastes good but because it's a large part of our social life".
In Sweden, we are consistently ranked as one of the top coffee drinkers. Consumption has dropped slightly the last years, but we are still at an unhealthy 150 litres per capita and year. That's 0.5 litres per day, on average! That cannot be good...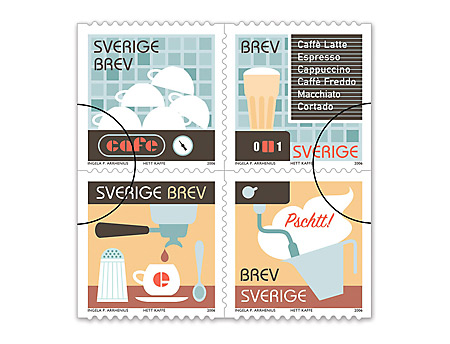 Want to know more - check out the European Coffee Report.