I saw Phoenix live here in Uppsala yesterday. Quite good, sounded a lot like on album. Because of this it was not exciting (in terms of new interpretations or so), but still very enjoyable. Lots of hits and good tempo throughout the whole concert.
Thomas Mars on vocals was very secure. Good voice. Nice, long version of "Everything is everything" also. They even tried an acoustic version of Everything as an encore, but that didn't really work.
The live sound was more guitar heavy compared to the album production.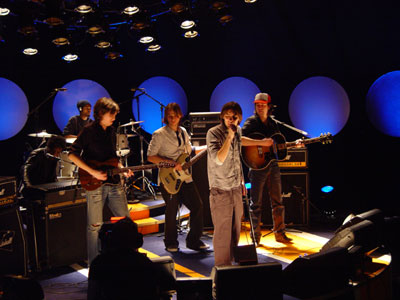 More at wearephoenix.com