I'm not sure what to think about Beck's new album. Dust brothers-produced and influenced by hiphop, but it's still in the "drowsy talking-blues" style we heard before. Que Onda Guero is the most funked up song, with a slow beat matching Beck's rap. I guess it's ok, but it will not make me a Beck fan.
It's pretty amazing though - he's got cred in genres ranging from blues to nujazz (see the photo below).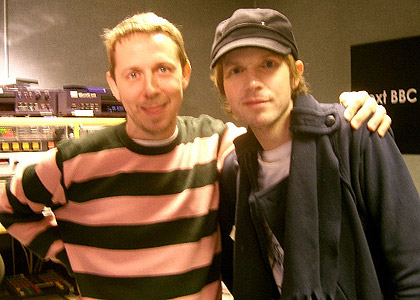 Gilles to Beck: I give you my nujazz blessing. It's worldwide.
Review of Guero at Pitchfork.