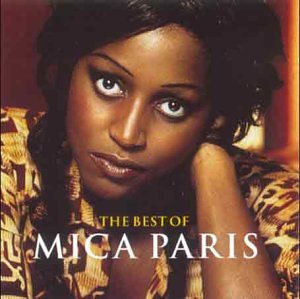 I bought this on AmazonUK just because it was so cheap (£3) and because I used to like Mica a lot. I even saw her once in a musical in West End, quite ok I remember. She replaced Chaka Khan in that musical - not that easy, or even wise.
Anyway, when I first got to this compilation I thought it was terrible. It sounds so dated, so old and even flat. I now tried it again, and it's a lot better. You just have to play it loud enough to make it work. Some songs though are completely impossible, like "Like dreamers do". The production is laughable. "Just make me the one" also is hard to like. It's mainly the keyboard sound that is so different from today's style.
On the other hand, there are also great songs like "Love keeps coming back", "More love", "Who can we blame" and "I never felt like this before" that still sound fresh. Fantastic and classic song that "I never...". I've been humming it all day now...