I thought Jessie Ware was one of those UK pop stars made up by the label and good ads, but I was wrong. I should check her new album a bit closer. Still finding good versions on that Angela Johnson remix album, even if I believe the "normal" album is better. Grovesnor, we need more of the quality tunes, collaborations like this will do just fine. The Layabouts was a nice experience, like the guest vocals a lot. Oh, been playing Saint Etienne a lot this summer. Didn't expect that, so many years later.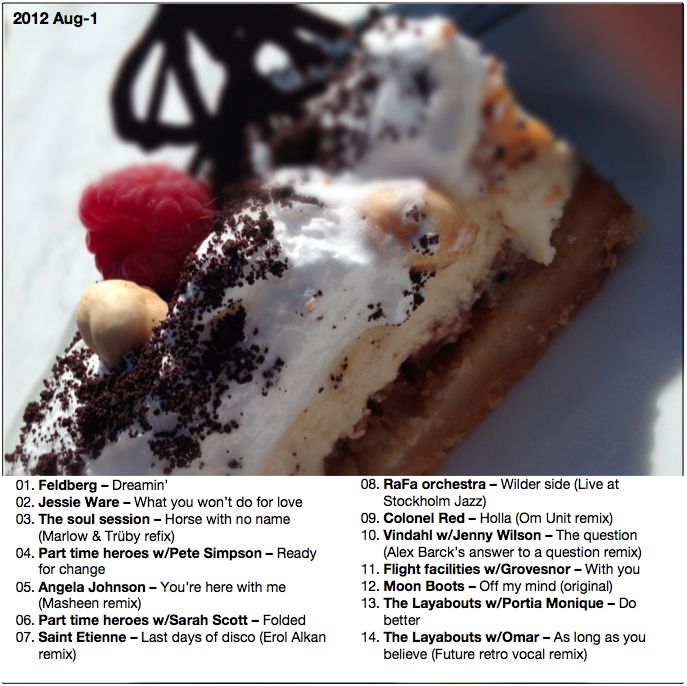 Cover shot: White chocolate and fudge cheesecake. 6/10 points.
CD2 is not all brand new, some are new remixes or just new to me. Slightly less organic. I like the Modeselector remix a lot, and the hoop video clip is amazing! Half of that view count is mine... Do check it out. Should I like Niki & The Dove? I'm not sure - the electro-pop style is ok and normally my cup, but the vocals are a bit in your face, production-wise? Maybe after a couple of spins more.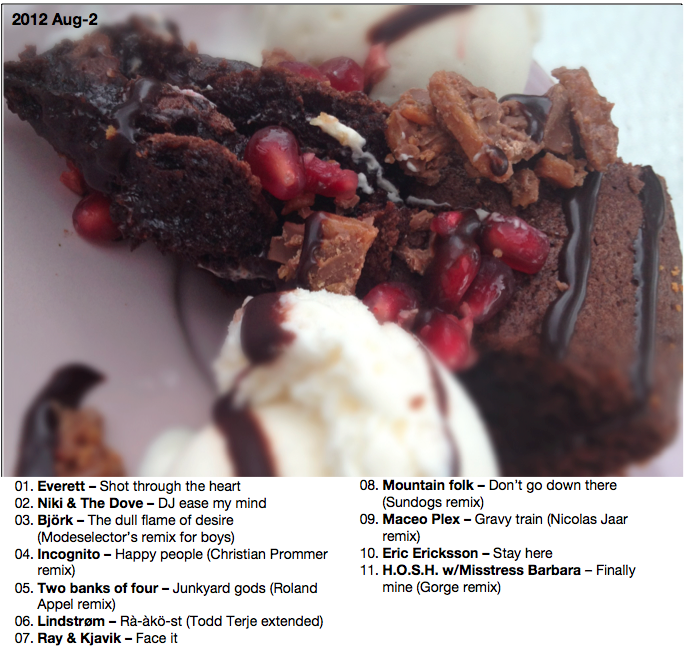 Cover shot: Mud pie at Krusenberg. 5/10 points.