New releases from the Incognito camp are always good news. I've been very satisfied with the last three or four albums.
This is not a proper full-length album - as their web site says - it contains new arrangements of four old Incognito classics. Plus, covers of Roy Ayers' "Everybody Loves The Sunshine", Earth Wind & Fire's "That's The Way Of The World", "Summer In The City" and America's "Tin Man".
As usual, the line-up is pretty amazing. Carleen Anderson, Jocelyn Brown, Maysa, Joy Rose, Imaani and Tony Momrelle on vocals. I pretty much like everything about the album, but I've always been a big fan so I don't know if that's of any use to you.
The album is close to an unplugged session. All recordings are performed with small gestures. I think Carleen's voice and the Incognito sound is a good match. She does Tin Man very well. Her voice is slightly rugged and darker, as a contrast to the overall polished Incognito style. Jocelyn Brown and Maysa can sometimes be almost too perfect. Jocelyn on the stripped down version of "Always there" is perfection though.
I'd love to hear this album performed live on tour. A gig at the Forum or the Jazz Café and I'm so there!
Small MP3 sound bite. 20 seconds from 3 songs, downsampled.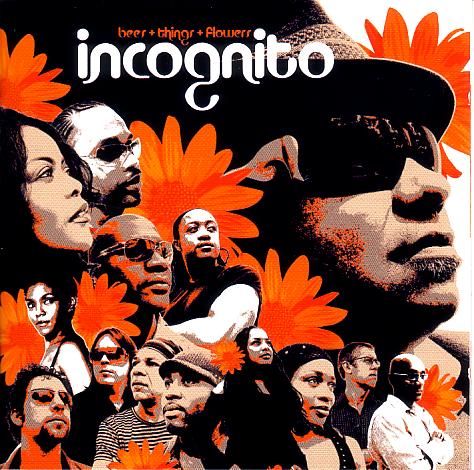 1. Everybody Loves The Sunshine 2. Everyday 3. Summer In The City 4. Always There 5. Raise 6. Still A Friend Of Mine 7. Tin Man 8. Crave 9. Deep Waters 10. You Are Golden 11. That's The Way Of The World